Citizens Information Phone Service
If you have a question that has not been answered by the content on this website, you can contact the Citizens Information Phone Service on 0761 07 4000 (Monday to Friday, 9am to 8pm).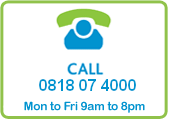 Citizens Information Centres
You can also visit your local Citizens Information Centre, which provides a free and confidential service.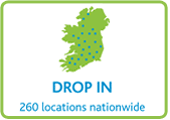 Mortgage Arrears Information Helpline
As part of the Government's response to the mortgage crisis, the Citizens Information Board set up a Mortgage Arrears Information Helpline in 2012. The helpline could be reached on 0761 07 4050, available from Monday to Friday, 9.30am – 5pm.
The particular target group for this initiative was people who had not yet taken any action to address their mortgage difficulties, for example, approaching their lender.
The information provided by the Mortgage Arrears Information Helpline continues to be available as part of the holistic debt advice offered by the Money Advice and Budgeting Service (MABS) Helpline.
The Mortgage Arrears Information Helpline number (0761 07 4050) now connects to the MABS Helpline number (0761 07 2000) following a short message. The MABS Helpline is open from Monday to Friday, 9am to 8pm. The service is free, independent and confidential. You can find out more about MABS on the MABS website, mabs.ie.
(The new 0761 prefix for Citizens Information and MABS telephone numbers is part of a Government initiative to reduce call costs for both public bodies and customers. Call costs to 0761 numbers vary – your telephone service provider should be able to give you further details on the costs that apply for your telephone package.)
You can contact the Citizens Information website team by post or telephone at:
Citizens Information Board
Ground Floor
George's Quay House
43 Townsend St
Dublin 2

Telephone: +353 761 07 9000
Fax: +353 1 605 9099
You can also send feedback in relation to citizensinformation.ie to ciofeedback@ciboard.ie. Please note that email is not generally considered to be a secure form of communication.